Shotguns, Rifles and Tactical firearms.
Be the first to know! Sign-up for our newsletter to get exclusive deals, news, & special offers.
Rifles, Shotguns, Handguns, Scopes, Gun Safes, Ammunition & Accessories.
Our gun store includes firearms for your every need in self defense and shooting sports, including concealed carry, police supplies, LE law enforcement, military, tactical firearms, target shooting, sport shooting and hunting. We carry all the major brands of hand guns brands from all the top manufacturers and specialty firearms makers. If you are looking for a particular gun and can't find it, contact us and we'll search all of our major suppliers of firearms for you.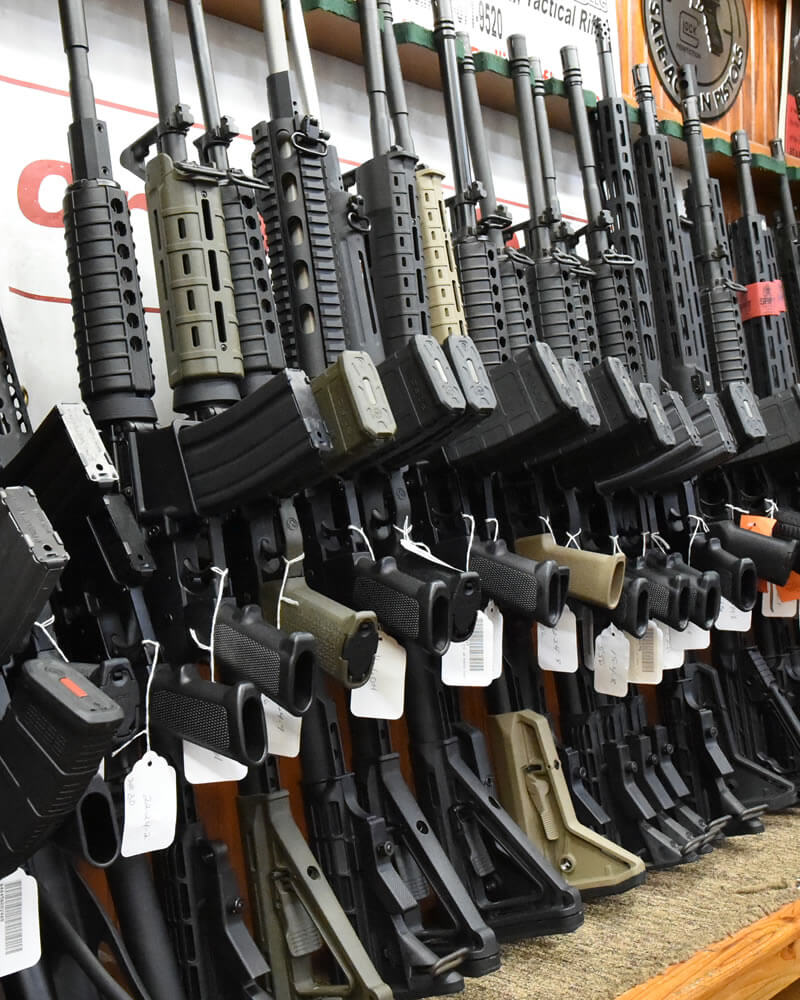 Some famous brands we carry include:
<iframe width="384" height="216" src="httpss://www.youtube.com/embed/eoHVpcZBjeQ?list=UUPLAYER_benelliusafirearms" frameborder="0" allow="autoplay; encrypted-media" allowfullscreen></iframe>
Address
1242 Northside Dr East
Statesboro, GA 30458
Opening hours
Mon to Fri: 8 a.m. - 6.p.m.
Sat: 7 a.m. - 5 p.m.